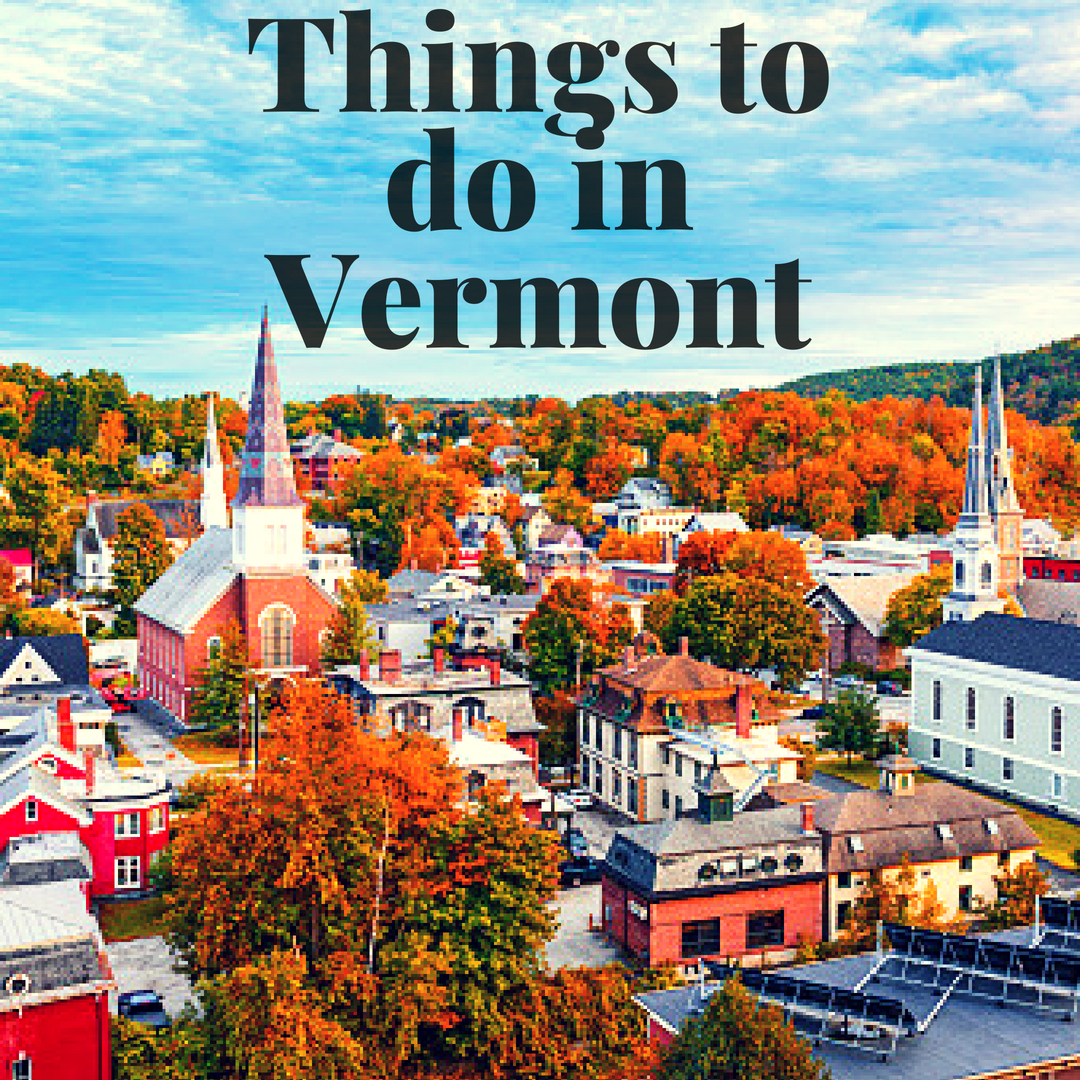 Things to do in Vermont
Vermont in the fall is a delightful experience. The weather is fabulous and you almost can smell fall in the air. With the fall foliage all around you itâ??s imperative to spend as much time as you can outdoors. If you will be in Vermont in the Fall, you should take part in some of these experiences listed below.
Hiking & Biking:
Mount Mansfield Hike
This is one of Vermontâ??s most popular hikes. Located around Burlington, it can be strenuous at times so itâ??s best to go early in the morning or later in the day. However, it doesnâ??t take a long time to hike it so you can easily fit it into a morning or afternoon.
Prospect Rock Trail
At around 3.1 miles long, this moderate hike is worth the effort it takes to complete it. On it you can see a waterfall as well a beautiful foliage. If you want to take Fido with you, thatâ??s okay because leashed dogs are welcome.
Vermont Route 100
Located along the Green Mountains, this route is considered to be one of Vermontâ??s most scenic places to visit. During the Fall it can be easily hiked or biked.
Stowe Recreation Path
At 5.3 miles in length, this paved trail is fairly popular among hikers and bikers. It offers mountain views and is in close proximity to some of the areaâ??s most frequented restaurants.
Sunset Rock
If you are looking for a short hike, this is the one for you. Despite it being only 2.2 miles round trip, it does pack in a lot of spectacular scenery. Hikers can see both the Adirondack Mountain Range and Lake Champlain.
Burlington Bike Path
This bike path is rather interesting as it was once a railway. It was converted in the 1970s and takes bikers through parks and beaches along the way.
Scenic drives:
Green Mountains Waterbury to Stowe (10 miles)
This drive is pretty quick, but it provides views of meadows and forests. If you are looking for a short drive to see some of the areaâ??s fall foliage, this one is a good choice.
Champlain Islands Colchester to Alburg (44 miles)
Located among Lake Champlain, this scenic drive goes through a few small towns. Along the way you can see water views and some of the areaâ??s wildlife.
Vermont 100 from Wilmington to Newport (189 miles)
Full of a lot of scenery, this long drive wonâ??t disappoint. You can see state parks, mountain ranges and forests. Some individuals may even find that they want to get out and stretch their legs along the way so that they can get a closer look at some of the sights.
Covered Bridges:
Silk Covered Bridge
Built in 1840, this bridge is 88 feet long and made out of lattice truss. It is located in Bennington over the Walloomsac River.
Chiselville Covered Bridge
Built in 1870, Chiselville Covered Bridge crosses over the Roaring Branch Brook. Many visitors make a stop just before the bridge to walk down to the ravine so that they can get a full view of it.
Arlington Green Covered Bridge
Built in 1852, this bridge earned the listing on the National Register of Historic Places back in 1973. Located in Arlington, it crosses over Batten Kill.
Creamery Covered Bridge
Built in 1879, this bridge is made out of spruce lumber. It crosses over Whetstone Brook and is located in West Brattleboro. The bridge is closed to traffic, but you can still walk across it.
Unique to Vermont:
Famous Vermont Country Store
First opened in 1946, visitors come from near and far just to see this store. It has everything from kerosene lamps to coffee. Today, the storekeepers are 4th and 5th generation
Ben & Jerryâ??s Factory Tour
You can get a tour as well as some ice cream here. Itâ??s located in Waterbury and is easily accessible to I-89. Visitors can learn how this iconic ice cream is made and even sample a bit.
Cold Hollow Cider Mill
If youâ??ve ever wondered how cider is made, you must come to this mill. Each year they produce millions of gallons of it and most of it is made out of McIntosh apples that are locally grown. Itâ??s a very popular destination for tourists as more than 350,000 visit it every year.