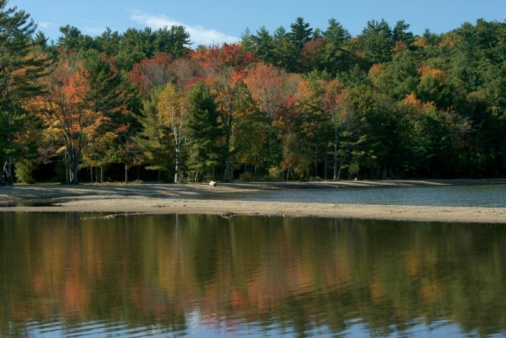 Lake Winnipesaukee New Hampshire
This spectacular lake cover 72 square miles and has more than 200 islands. One of the most popular things to do is to take a scenic cruise of the islands while taking in the magnificent backdrop of the White Mountains and Mount Washington. Attractions include Wright Museum, Squam Lakes Natural Science Center, Gunstock Mountain Adventure park and Castles in the Clouds. Castle in the clouds is a beautiful spot with hiking trails and waterfalls. There is a mansion (built in the early 1900's,) at the top of the mountain where you get dynamic views of Lake Winnipesaukee. In tredith to Livermore Falls or an all day excursion to Lincoln so you can enjoy a ride around the lake or all the way into the White Mountains.

New Hampshire has no sales tax, making it a popular shopping destination. The Old Country Store has been opened for over 234 years and is worth a stop if you are in Moultonborough. If you are in New Hampshire during the fall, it's a must to drive the Kancamagus Highway. You will see some of the most amazing fall colors!