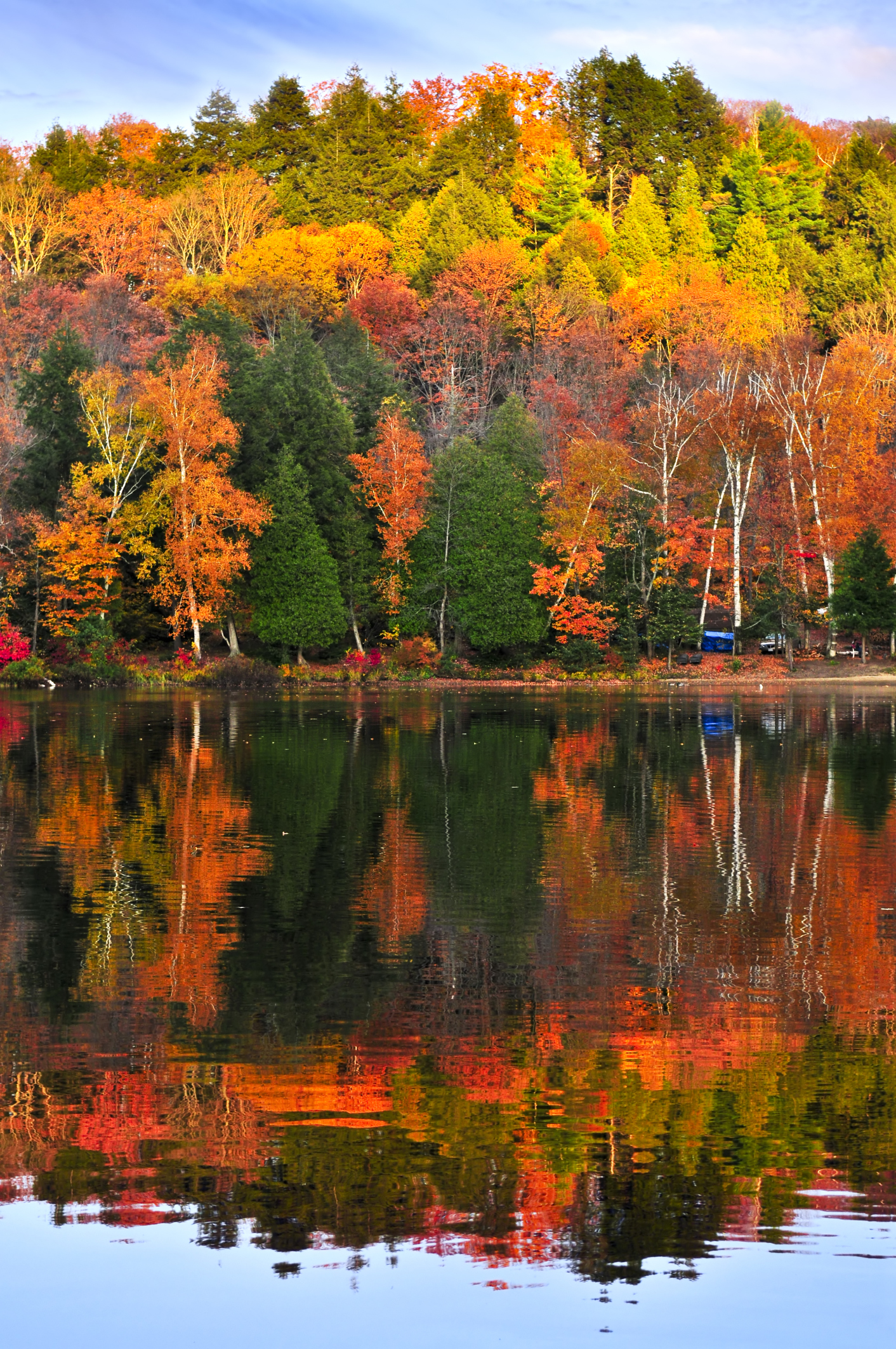 Fall Foliage Races
We all know that one of the best ways to see fall foliage is by car, but how about thinking outside of the box this year and taking part in a race? Not only is running healthy for you, but seeing all of the beautiful colors of the leaves can be good for your soul as well. Here are some of the more popular fall foliage races that take place.
Run The Valley Fall Foliage Race In Shenandoah Valley, Virginia
Runners will get the opportunity to run through some of the historical neighborhoods in this area. They can choose from either a 5K or 10K run, 5K walk or even a kids fun run. Even if the air is brisk, no worries as warm apple cider can be enjoyed at the finish line. The Virginia Fall Foliage Festival Art Show coincides with the race so it's fun to take a peek at some of the artwork once the race is finished.
Falling Leaves Road Race In Utica, New York
There are two different races participants can run in: a 5K that's fairly easy thanks to the flat streets or an 14K that's more scenic, but has a lot of hills to navigate. For the kids there's also a fun run. No matter what race you choose to partake in, don't forget to take in all the red, yellow and orange colors that are surrounding you.
Boston Athletic Association Half Marathon In Massachusetts
This 13.1 mile run starts at one of the oldest parks in the U.S., Franklin Park. This run is fairly scenic as not only will runners get to see the fall foliage, but meadows, oaks and stone bridges as well. There's also the Jamaica Pond Boathouse that makes the exhaustion of the run more than worth it.
Waterford Fall Foliage Road Race In Maine
As if the fall foliage wasn't enough, runners can enjoy the scenery of Keoka Lake as the race takes places along the shores here. Participants can choose either a 5K or a short, 1 mile race. At the finish line there are samples of chili and jugs of maple syrup to enjoy.
Fall Foliage Run, Walk & Bike In Brownington, Vermont
This race starts at the Old Stone House Museum and makes it's way through the Northeast Kingdom. Participants can run or walk in a 5k or participate in a 12 mile bike race. At the end of the race participants not only get snacks and awards, but a special treat as well- pressed apple cider.