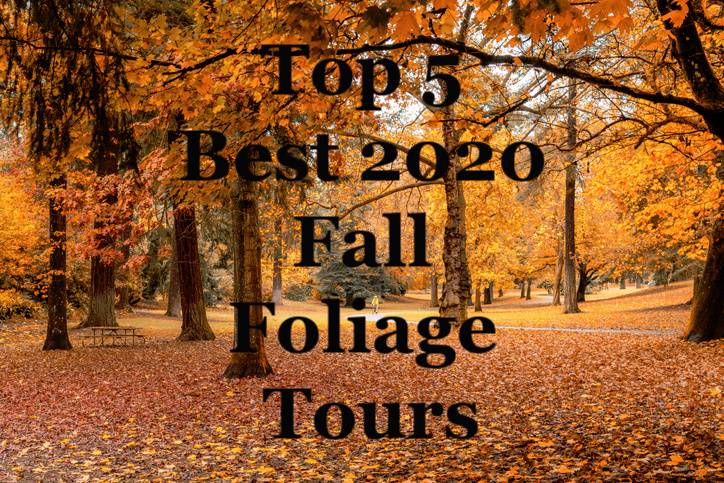 Top 5 Best 2020 Fall Foliage Tours
With all the escorted 2020 fall foliage tours available to book yourselves and or your families on, our thoughts in making a list of the top 5 best 2020 escorted fall foliage tours came rather easy based on itinerary as well as value adds & price... But before we get into what we feel the top 5 best 2020 fall foliage tours are, let's reach out to those who have yet to experience a fall foliage tour. For those of you who are either planning for the first time to experience or have yet to experience a New England Fall Foliage tour, although New England, which consists of six states and regarded for its history, it is also incredibly beautiful, especially during the fall foliage months. Fall Foliage is a phenomenon that occurs during certain months of the year, when not so much weather but daylight time begins to change. It's when chlorophyll (or green tint) on the leaf begins to turn brown as if it were drying up... However, drying is not what happens! Chlorophyll is provided by the sunlight, which helps in nourishing the leaves by way of manufacturing the plant or tree's food, which consists of sugar produced by water and carbon dioxide. The problem lies in Daylight Savings Time, which begins in the fall. You see, as the sun begins to set sooner in the day, the leaf stops making the necessary chlorophyll for the leaf to live, thus Fall Foliage! Fall Foliage tours is all about timing... You take the tour too early and you'll see the leaves still on the trees, and if you go too late, the trees are bare with no leaves left to see. So...
When Is The Best Time Go On A New England Fall Foliage Tour?
With the weather being so nutty nowadays, it's hard to pinpoint when winter or rainy weather is set to start, which is why it's a good idea to use a knowledgeable travel consultant as they are always in the know about when to and when not go to a particular destination...Normally, fall foliage peak times begin around late September in northern Main, which is the northern-most state in New England; however, you also have to account for southern-most states like Massachusetts as well not to mention rain... If leaves get too much rain, it can prolong pigmentation. This means (if there isn't too much rain) the best time to start your 2020 Fall Foliage Tour in Boston is around the first week of October; this way you get to experience Fall Foliage in Massachusetts, Vermont, and New Hampshire as well!
Top 5 Best 2020 Fall Foliage Tours
| | | | |
| --- | --- | --- | --- |
| | | 8-Days | From $1395.00 |
| | | 10-Days | From $2839.00 |
| | | 12-Days | From $5890.00 |
| | | 10-Days | From $1949.00 |
| | | 8-Days | From $2614.00 |