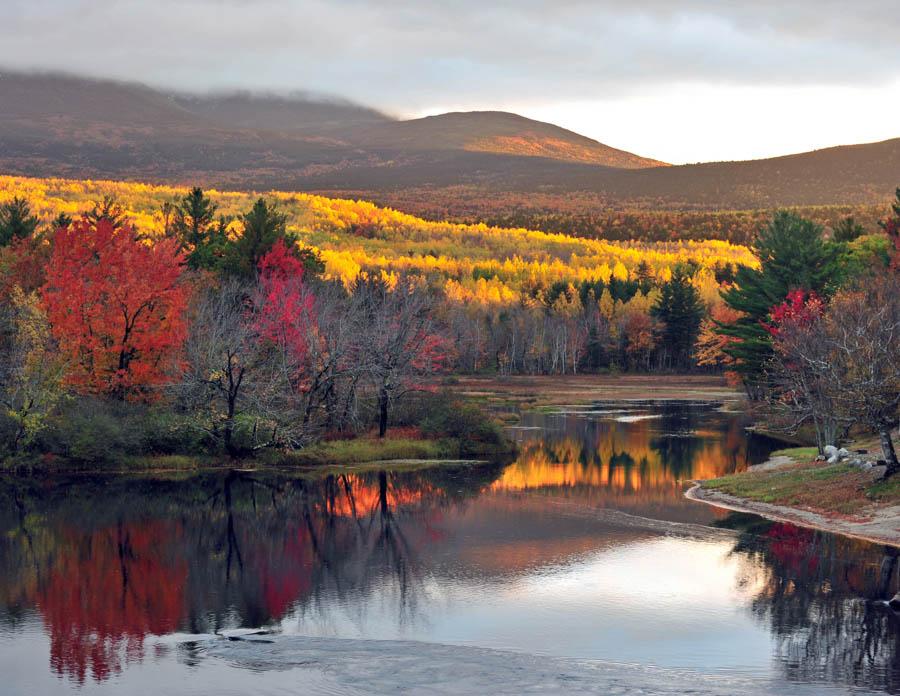 Popular Fall Foliage Tours
One of the most popular Fall Foliage Tours year after year is the Trafalgar â??Autumn Colors" This 9 day tour hits the highlights of the dazzling fall colors around New England, featuring classics from Acadia National Park to North Conway and Woodstock. In 2017, this tour operates from September 10 - October 10 with just 16 departures, the most popular being in the first 2 weeks of October. Included sights are Woodstock, the top of Cadillac Mountain and Ben and Jerry's Ice Cream Factory. Enjoy the scenic drives along the Kancamagus Highway and Mohawk Trail. Early payment savings with Trafalgar are offered in January to save 10%, by February 28 to save 7, 5% and by April 27 to save 5%.
Colors of New England is the very popular Collette Vacations Fall Foliage Tour operating in September and up to October 12.This tour starts and ends in Boston with stops in Woodstock, Stowe, Vermont, North Conway, New Hampshire with a one hour cruise on Lake Winnipesaukee, Boothbay Harbor, Maine, and Kennebunkport .
Classic Fall Foliage by Globus includes a Lobster bake in Bal Harbor, a carriage ride through Acadia National Park, a visit to Billings Farm and museum in Woodstock, a colonial style dinner at the Salern Cross Inn at Sturbridge Village, Mystic Seaport and a farewell dinner at the Breakers mansion in Newport. This tour also conveniently starts and ends in Boston with tour dates from September 23 - October 13.
The icing on the cake is Tauck's Hidden Gems of New England, an 8 day tour telling the stories of visionaries and ordinary people that shaped the places that define New England with filmed vignettes by filmmakers Ken Burns and Dayton Duncan. This tour visits Ken Burn's private studio in Walpole, New Hampshire, guided tours of the Mark Twain House and Harriet Beecher Stowe House in Hartford, guided visits to Billings Farm and museum, Minute Man National Historic Park, saint Gaudens National Historic Site, Marsh- Billings-Rockefeller National Historical Park and so much more. Tauck never offers options and their tours are chock-filled with sightseeing, the finest restaurants, the best hotels and the most interesting highlights. Tauck offers only 6 departure dates for this tour with 3 in late September and 3 within the first 2 weeks of October.