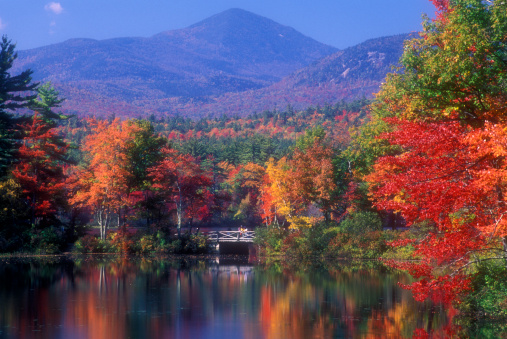 How Fall Foliage Is Good For You
The changing of the leaves is more than just about the aesthetic qualities of them. Fall foliage can actually be good for your health in ways that you never imagined. The next time fall rolls around, make sure you don't miss out on the deep burgundy, vibrant yellow and burnt orange of the leaves. Fall foliage is good for your mind, body and soul in the following ways.
Mind
As you look at fall foliage you can't help, but to think of a lot of different things as you see this phenomenon. How do these leaves change colors? How many leaves are there both on the trees and on the ground? Can anything else be more beautiful? All of these questions are good for our minds. Fall foliage allows us to think deeper thoughts as we marvel at the beauty and astonishment of the leaves changing colors. We can learn a lot about ourselves and our thought processes just by seeing fall foliage.
Body
Who couldn't use a getaway right before the holidays. Since fall foliage mostly occurs in September and October its the perfect excuse to go on a little vacation to see the leaves before things start to get a little more hectic. This is great for our body as it will allow us the chance to unwind and just relax before having to deal with cooking the perfect turkey, putting up decorations and finding just the right presents for relatives. Since it only happens for a few weeks out of the year, it may be just the push you need to take that quick vacation that you've been longing for.
Soul
It's difficult to see fall foliage and not be overcome by a sense of peace. The stillness of the leaves and the abundant beauty of them can be good for our soul. This is why many individuals choose retreats that overlook fall foliage. It gives them the chance to meditate and just be at peace with the hectic world around us. Doing something to feed your soul is good and not something you should feel guilty about.
As you can see, fall foliage isn't just about the leaves changing colors. It allows us to think deeper, relax just a bit and to recharge from the stresses of life. Going on a mini vacation to see fall foliage can be a lot more life changing than you might think.